I decided this year to make my Mother's Day Gifts. Why?
!/ They are made with love and alot of thought.
2/ My mum has hinted at a couple of the items for a whole year, oopps!.
3/ I have had the time to make them, as I am recuperating from an illness.
DPN HOLDER:
Exterior: lilac cotton
Lining: White Cotton
Edging: Purple Satin
Buttons: Metal Cat Faces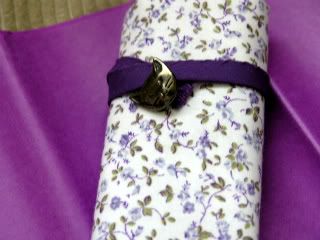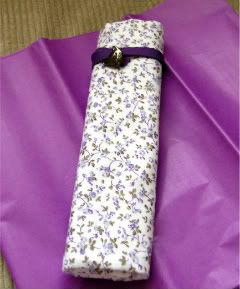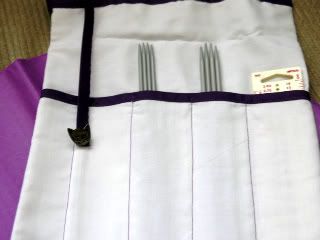 CLOTHES PEG BAG:
Exterior: Yellow Polka Dot Cotton
Interior: Cream Cotton
Decor: Little Girl Figure Appliqued with cotton Scraps
Edging: Crochet Picot Edge in Yellow Cotton Yarn.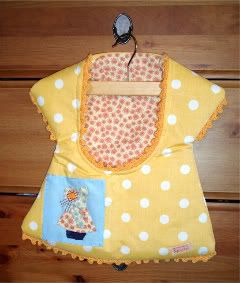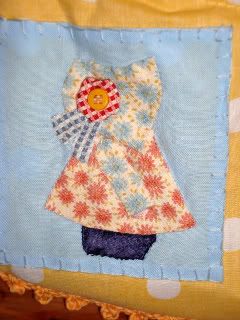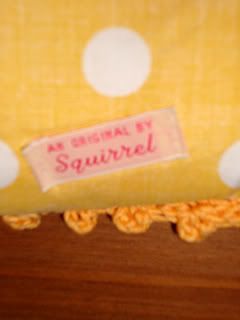 DAISY CROCHET SCARF:
Yarn: Pale Lilac Sock Weight Yarn (make unknown, from a cone)
Stitch used: Daisy from crochet dictionary.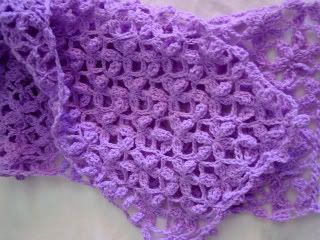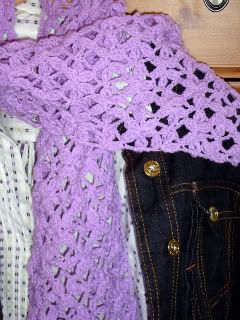 Can you guess my mum loves purple!
The look on her face was priceless! She was very teary and smiley at the same time.
Happy Mother's Day mum!
I Love You!
Shirley xxx