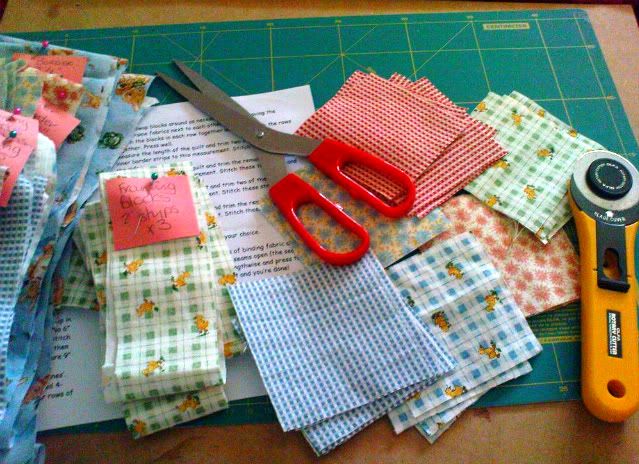 I've been very busy lately, as you can see, busy cutting up fabric and generally making a mess ( my O/H word not mine). The mess is putting all the pieces together to create this:
Handmade Kids Quilt. This is the first quilt I have ever made and even though it's not perfect, I'm loving it.
Little Ducks waddling around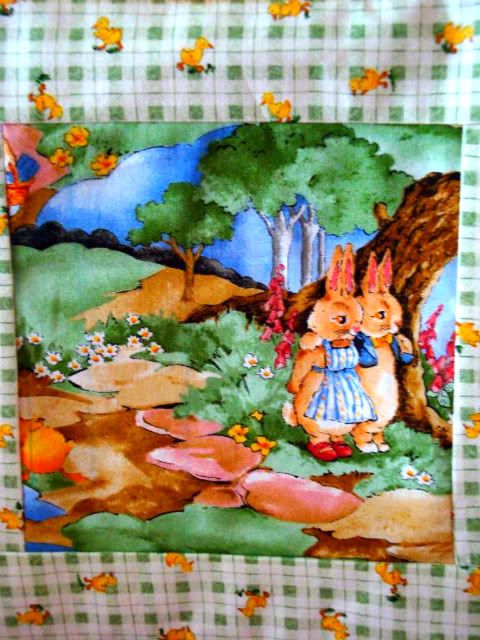 Little bunnies taking a stroll!
I'm not sure what I'm going to do with this little quilt when it's finished. I was going to give it to one of my nephews or niece but after discussing with my O/H and mum, I'm going to keep it for my own little one :0
Summerlin
I have also been busy knitting this for my little niece.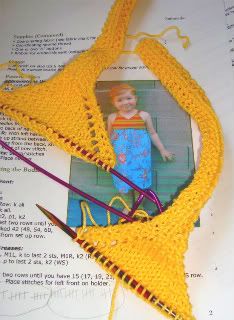 Her birthday is on the 18th of May.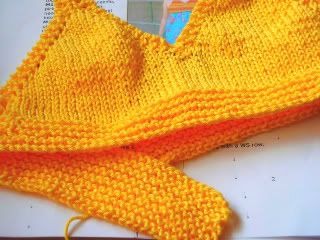 Looking good!
I have already picked the fabric to attach to the bib but I will leave that for another day haha! Watch this space!