A little bit of fun!. I recently knitted this :
Little Tea-cozy House, it took me a couple of days to complete the decoration (I'm a perfectionist hahaha!)
Knitted in Sirdar Country Style.
I knitted the main area of the house first, in two pieces, which I then stitched together. I knitted the roof next in Garter Stitch. Then set about making the windows, doors and other accessories.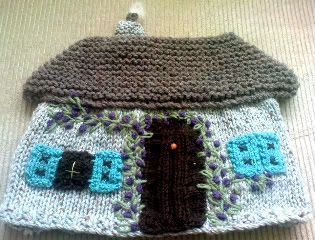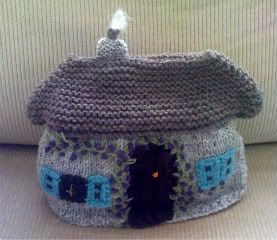 The front of the house, complete with running plant and flowers, window shutters, door handles and door knocker.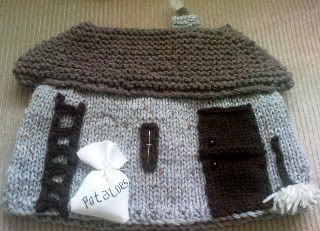 Back of house, complete with potato sack, sweeping brush, ladder and split door with handles.
I was so taken with my creation, that I have been looking at buying a teapot, just so I can knit one for myself hahaha!